As a premier auto glass company, Triton Auto Glass specializes in providing top-quality windshield repair services to customers in Miami and the surrounding areas. 
Expertise and Precision
At Triton Auto Glass, we understand the importance of a clear and undamaged windshield for your safety and driving experience. Our skilled technicians have extensive experience in windshield repair, utilizing advanced techniques and industry-best practices to ensure precise and professional results.
Whether you have a small chip or a crack that needs repair, we have the knowledge and expertise to handle it effectively, restoring the structural integrity of your windshield.
We know that your time is valuable, which is why we strive to provide prompt and efficient windshield repair services. Our team is dedicated to arriving at your location in Miami promptly, equipped with the necessary tools and materials to complete the repair.
We work diligently to minimize any disruption to your schedule, ensuring that you can get back on the road with a repaired windshield as soon as possible.
Minimizing disruptions to your schedule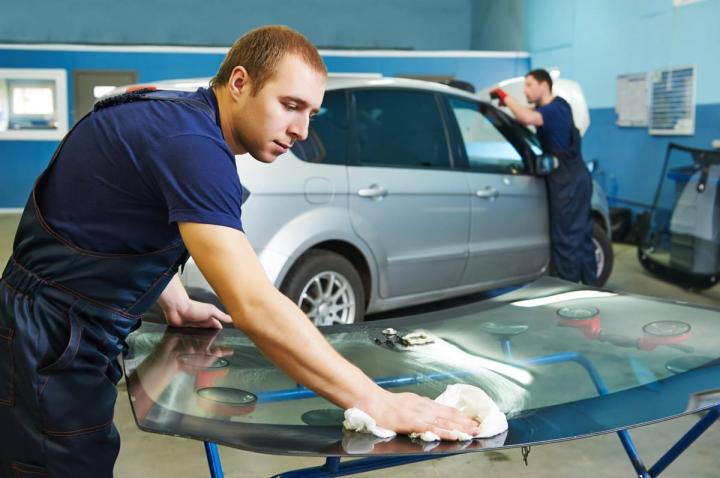 Our Services
Car Window Repair
Car Window Replacement
Auto Glass Replacement
Windshield Repair
Windshield Replacement
Our Guarantees
Years of Experience
Extensive Array of Services
Affordable Prices
Totally Mobile
Customer Satisfaction
At Triton Auto Glass, customer satisfaction is our top priority. We go above and beyond to ensure that every customer receives exceptional service and a positive experience. Our friendly and knowledgeable team is always ready to address your concerns, answer your questions, and provide you with transparent communication throughout the windshield repair process. 
We work with select insurance providers to assist you in navigating the insurance claim process for your windshield repair. We accept certain insurances, making it easier for you to minimize out-of-pocket expenses. Our experienced team will guide you through the process, ensuring a smooth and hassle-free experience.
We work with select insurance companies